Goalkeeper Glove Size Guide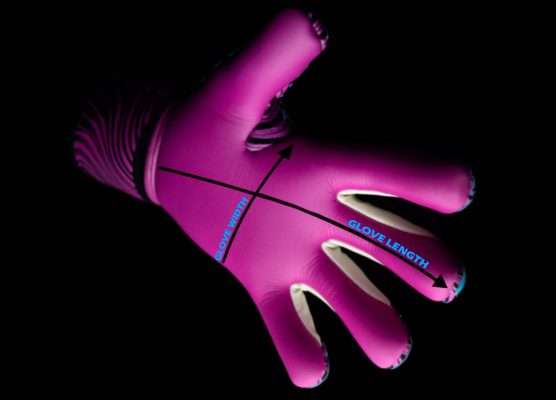 GLOVE SIZE GUIDE INFO
Each Goalkeeper is unique, so getting the best out of your Goalkeeper gloves requires the glove to fit best.
Below is a rough guide to helping you find a size that will make the difference.
For more information on Glove cut go to Goalkeeper Gloves Cut Guide page. 
If the size doesn't fit, no worries, just follow our Returns and Refund Page
shop legacy range
Our LEGACY Range is a tighter fitting glove and is made to feel like a second skin. We advise going HALF up a size if your standard size is a bit tight.
SHOP SPARTAN RANGE
Our SPARTAN Range Goalkeeper Gloves are a tighter forming glove. These will fit to the hand slightly firmer than our CLASSIC Range.
SHOP CLASSIC RANGE
Our CLASSIC Range Goalkeeper Gloves are a natural fitting glove, allowing for a comfortable fit. These fit to a normal standard size.