Saviour Classic V1 Pro Roll Black Goal Keeper Gloves
"The Saviour range of Classic Pro goalkeeper gloves combines the best elements of flexibility with quality padding and design to create a truly timeless model.
If you're looking for a low-cost, quality, durable option for practice or your game, then make the saviourgk classic pro your next glove.
our saviourgk classic pro will provide you with the right protection you need and won't break the bank. This is a great glove to play with year-round or perfect for a backup option.
The Roll finger cut works perfectly with this classic style of glove and is a failsafe option for most goalkeepers as it provides a perfect balance of fit and performance.
Our saviourgk Classic Pro is not just an ordinary glove. It is designed with a unique technology that sets it apart from other gloves in the market.
Featuring our exclusive NEX-GEN® adhesive Latex, The Classic gloves provide ultimate grip and durability in all weather conditions, this combined with the rollfinger cut allows for maximum latex-to-ball contact area allowing you to easily cling or grip the ball.
Our Classic Glove has been designed to be naturally flexible and super-lightweight allowing it to conform naturally to your hand whilst staying nice and secure thanks to our double wrap flexi-velcro strap.
The Classic Pro has been tried and tested by players who know what they're doing. It's an affordable option, but still essential for all levels of play.
Key Highlights & Features
● Provides a powerful grip that won't slip even on slippery surfaces like water.
● Efficient ergonomic design for a more comfortable hold.
● The best quality for a low price.
● Perfect grip and feel. keeps your hands from cramping up.
● Easy to carry, lightweight, and can be taken anywhere.
● Made from the highest quality material that is rigid and durable.
● Gloves shipped with carry case
"Why Wait Any Longer? Get Your Authentic, lightweight and comfortable, black Goal keeper gloves Classic Pro Roll finger today."
Classic V1 Black Roll Finger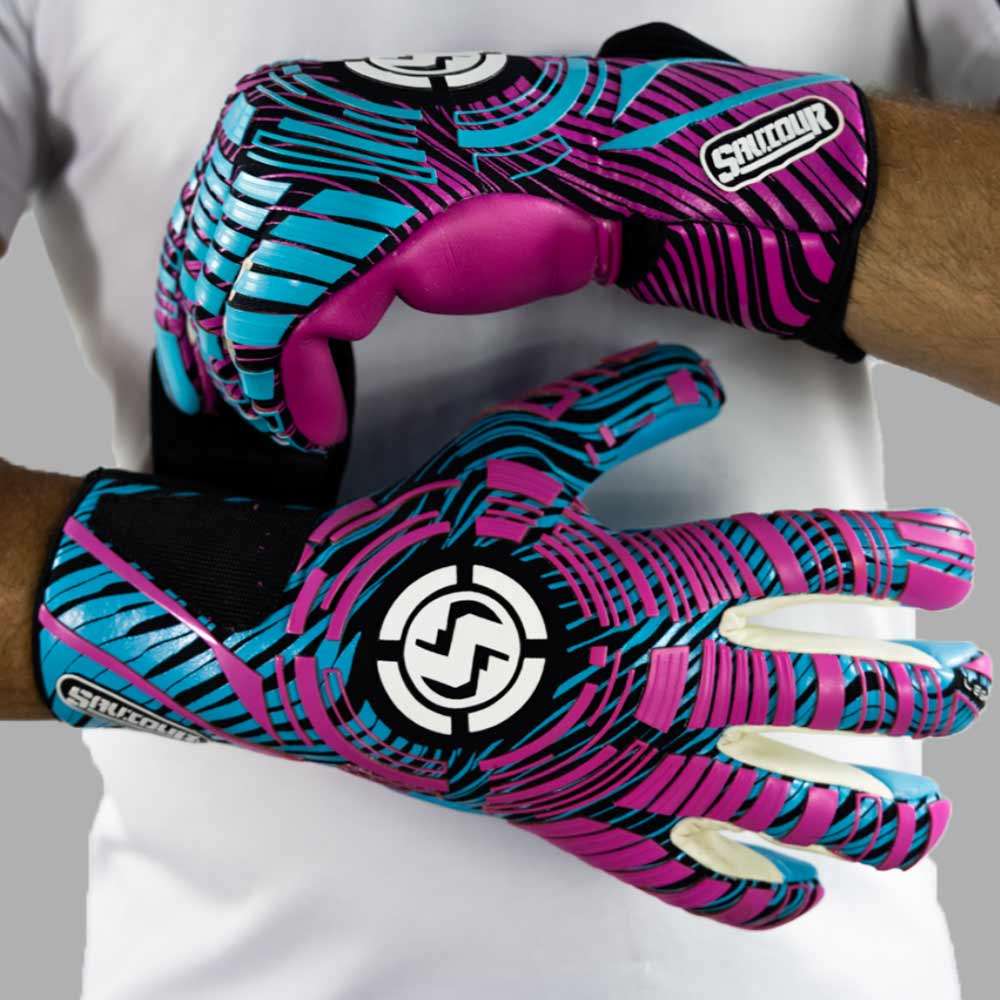 Out of stock
Description
Saviour Classic V1Roll Finger Black Goal Keeper Gloves key features
SUPERIOR GRIP and OUTSTANDING DURABILITY NEX-GEN® Latex
The grippiest black goal keeper gloves on the market. NEX-GEN® is the pinnacle of latex. This type of adhesive latex is the highest rated Goalkeeper glove latex on the market. NEX-GEN® Latex provides you with the highest gripping capabilities and durability come rain or shine. We only use the highest graded Latex on our gloves.
We are so proud of our NEX-GEN latex it can also be found in our Spartan Gloves and our Legacy Gloves
ERGONOMIC DESIGN
The German Latex Foam found on the backhand of the classic gloves, gives you a naturally flexible and super-lightweight glove that enables it to conform naturally to your hand.
The circular design, as well as cuts to the 3rd and 4th finger give the glove a naturally rounded position, and help give the Goalkeeper an advantage of quicker flexion response through punching and recoil.
Serration cuts of the 4th and 5th finger separation allows for a true rotation of the thumb and index finger (called opponens), which gives you the most Bio-mechanically naturally feeling glove on the market.
STRONG SECURE STRAP
The adjustable double wrap flexi-velcro strap gives you a strong, and secure tight fit to make sure the glove stays naturally secure on your hand.
Roll finger cut
Roll Finger Goalkeeper Gloves are the most popular type of  goalkeeper gloves. This style of palm cut attaches directly to the backhand of the glove, offering a naturally tight feel around the fingers, and providing the largest contact surface area for catching.
Carry case
All of our goal keeper gloves come with a carry case for easy storage and transport, you can upgrade this to the premium bag for extra protection.
Size Guide And Glove Care
Size Guide
It's always important to make sure you get a correct fitting pair of goalkeeper glove, we have any easy size guide to help you make the correct choice
Glove Care
Our Gloves have been built to last, however some basic maintenance can increase the life span of your gloves, For more information on caring for your classic gloves please click the link below
Additional information
Colour

Black

Glove Cut

Roll Finger

Size

Adult

Model

Classic

Product Details

Ergonomic and Bio-Mechanically Integrative Glove
Exclusive NEX-GEN® German Pro-Grade 4mm Black Contact Latex
Soft German Latex Foam Backhand
Adjustable Double Wrap Flexi-Velcro Strap
Classic Roll Finger Palm Cut Design